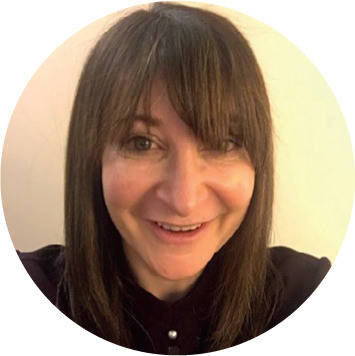 Dr Sharon Rees @reesprescribe
Day 1: Monoclonal Antibody Drugs (MABs) were first generated in the 1970s and were first licensed in the 1980s for transplant rejection. The advancing technology in the 1990s led to improved B cell cloning, immunogenicity and kinetics. #infliximab was an early TNF-alpha inhibitor licensed in 1999 for Crohn's disease and later for rheumatoid arthritis (RA). However, the costs of MABs remain high.
Dr Sharon Rees @reesprescribe
Day 2: #infliximab is licensed for the treatment of inflammatory bowel disease (IBD) and RA in adults and children over 6 years of age. It is administered via IV, followed by subcutaneous injection, with the dosage based on the patient's weight. The dosing interval may vary depending on the patient's condition. For RA, the dosing schedule typically involves an infusion at baseline, followed by infusions at 2 weeks, 6 weeks, and every 8 weeks thereafter. Typically used in combination with methotrexate for RA, but it can be used as monotherapy for IBD.
Dr Sharon Rees @reesprescribe
Day 3: Monoclonal antibodies are large proteins that currently require parenteral delivery. Their kinetics are related to the handling of host antibodies (immunoglobulins), resulting in a low volume of distribution and no identified clearance pathways. There is no known effect of renal or hepatic impairment on their pharmacokinetics. Elimination can take up to 6 months.
Dr Sharon Rees @reesprescribe
Day 4: #infliximab is a chimeric monoclonal antibody with human constant and murine variable regions. It binds specifically to TNF-alpha, a pro-inflammatory cytokine that is one of the first to appear at the site of inflammation. #infliximab binds to both soluble and membrane-bound TNF-alpha, thereby preventing TNF receptor activation.
Dr Sharon Rees @reesprescribe
Day 5: Common adverse drug events associated with #infliximab include blood disorders, respiratory tract infections, alopecia, gastrointestinal disturbances, sepsis, and infusion/skin reactions. Rare adverse events include agranulocytosis, severe cutaneous adverse reactions (SCARs), vasculitis, and anaphylaxis (not exhaustive). Patients should be monitored for infections, including tuberculosis before, during, and after treatment.
Dr Sharon Rees @reesprescribe
Day 6: #infliximab is contraindicated in patients with moderate to severe heart failure. There is a potential for drug-drug interactions, and the concomitant use of other immunosuppressive drugs may increase the risk of myelosuppression. The use of methotrexate and/or corticosteroids in combination with #infliximab may reduce the formation of anti-Infliximab antibodies. Patients should not receive live vaccines during #infliximab treatment (not exhaustive).
Dr Sharon Rees @reesprescribe
Day 7: #infliximab can be used long-term if there is a good response, but the efficacy of the treatment can decrease over time. Immunogenicity reactions may occur, which can result in the development of anti-drug antibodies (ADAs) and a loss of effect. The degree of immunogenicity depends on various patient-related factors, including their genetic profile and the duration and severity of their disease. Tests for drug levels and ADA levels can help guide treatment decisions.
Earn Your CPD Certificate
With the help of Prescribing and Therapeutics Training Ltd and the Journal of Prescribing Practice, you can earn your 1-hour CPD certificate
In addition to the tweets, read the BNF treatment summaries for Crohn's disease and rheumatic disease suppressing drugs. Additionally, read the monograph on infliximab and the SPC for remicade (Infliximab). Once you have completed this, answer the 10 questions. Submit your answers to reesprescribe@gmail.com. If you answer at least eight out of ten questions correctly, you will receive your CPD certificate via email.
Further reading on #infliximab
Crohn's disease: https://bnf.nice.org.uk/treatment-summaries/crohns-disease/
Infliximab: https://bnf.nice.org.uk/drugs/infliximab/
Rheumatic disease, suppressing drugs: https://bnf.nice.org.uk/treatment-summaries/rheumatic-disease-suppressing-drugs/
Remicade 100 mg powder for concentrate for solution for infusion: https://www.medicines.org.uk/emc/medicine/3236#gref
Monoclonal antibody drugs were first used to prevent organ transplant rejection in the 1990'sTRUE or FALSE?
Greater use of monoclonal antibody drugs means they are now low costTRUE or FALSE?
Infliximab is now licensed for more conditions than the original conditions of Crohn's disease and rheumatoid arthritisTRUE or FALSE?
Which of the following is TRUE?
Infliximab is licensed for all age groups
Infliximab has oral formulations
Infliximab is fully humansed
Infliximab can be used as monotherapy or in combination with other immune suppressants
Infliximab is handled by the body in much the same manner as other immunoglobulinsTRUE or FALSE?
Which of the following is FALSE?
The therapeutic targets for #infliximab are the three main inflammatory cytokines
Infliximab specifically targets and blocks the TNF alpha cytokine
Infliximab can cause infusion reactions
Infliximab should not be used with live vaccines
Infliximab is contraindicated in patients with tuberculosis or other severe infectionsTRUE or FALSE?
Alopecia is a rare adverse drug event for infliximabTRUE or FALSE?
Antibodies against the drug infliximab can form and adversely affect the treatment responseTRUE or FALSE?
There is no known harm from infliximab in pregnancy, but contraception is recommended for at least 6 months after the last treatmentTRUE or FALSE?