Recapping management of patients with lymphoedema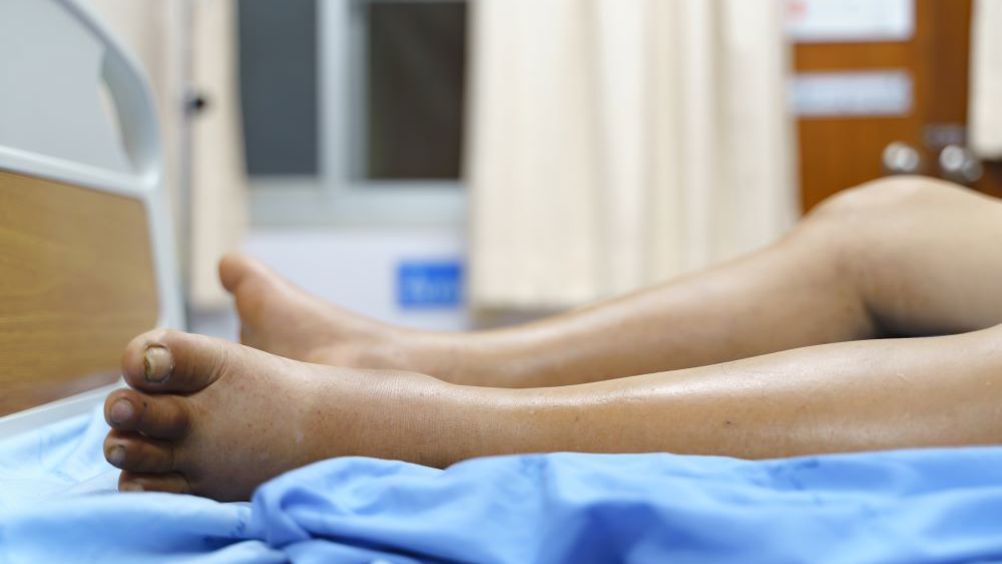 In a newly released best practice summary, Maclellan and Greene (2022) discuss a relatively common condition—lymphoedema. They describe the swelling of the body tissue to consist of a protein-rich fluid mostly caused by developmental disruption of the lymphatic system, known as primary lymphoedema, or acquired disruption to the lymphatic system, known as secondary oedema.
A chronic condition that causes swelling in the tissue of any part of the body, lymphoedema worsens over time—unless managed well. Given Maclellan and Greene's (2022) new summary, this month's analysis will recap clinical knowledge and management of lymphoedema and serve as a guide regarding advice that can be given to the patient.
In lymphoedema, it is usually the extremities that are most affected (such as the feet, related to acquired vascular problems, or hands/arms related to breast cancer), followed by the genitalia. Maclellan and Greene (2022) describe most cases to be secondary to nematode infection, a condition known as filariasis, or to malignancy or cancer treatment. For example, in a breast cancer patient, the lymph node of the affected side is often removed, therefore disrupting the lymphatic drainage in that part of the body, resulting in swelling of the arm. Usually, there is one-sided limb swelling in lymphoedema. This would be painless in most patients. In the early stages of the disease, there would be pitting oedema, and in advanced disease, non-pitting oedema is usually present. Maclellan and Greene (2022) write in the British Medical Journal that a diagnosis would be made on clinical grounds but also confirmed using a scan of the lymphatic system known as a lymphoscintigraphy.
Register now to continue reading
Thank you for visiting Journal of Prescribing Practice and reading some of our peer-reviewed resources for prescribing professionals. To read more, please register today. You'll enjoy the following great benefits:
What's included
Limited access to our clinical or professional articles

New content and clinical newsletter updates each month